Is your company based in Crawley and you've discovered a business critical IT problem? Or have you damaged your computer or laptop and it needs to be repaired? There's no need to worry, Woodstock IT are close by and ready to offer you whatever IT support you need.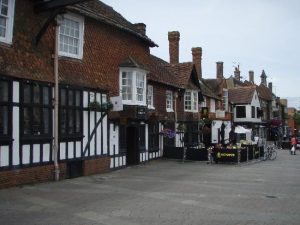 We believe that technology is about people so strive to make your life easier whether you need your tech for business or personal use. Providing you with many services from computer and laptop repairs to managed services, no job is too big or too small. Not only will you get the help you need, all support will be in real time to make sure everything is running smoothly. We'll work with you no matter what solution you need.
Client Testimonial
Woodstock IT have now assisted with the set up of 3 new offices for our business. Each time they have offered expert advice, competitive rates and a professional and friendly service. We would not hesitate to recommend Woodstock IT to any local business.
Testimonial from Estate Agents in Crawley