How employee monitoring software works
We offer a comprehensive employee monitoring software solution for employers who are interested in:
Increasing productivity
Ensuring compliance with company policies
Protecting sensitive information and restricted data
The software operates by collecting data on employees' computer and internet usage, including keystrokes typed, websites visited, emails sent and received and even more digital activities. The software runs in the background on employees' computers and can be configured to track activity during specific hours of the workday or all of the time.
With real-time monitoring, alert systems, and the ability to block certain websites or applications, our employee monitoring software provides employers with a powerful tool to improve productivity and protect business interests. The data collected can be used to protect sensitive information by alerting employers to any attempts to access or share restricted data.
Woodstock IT's employee monitoring solution
We offer a comprehensive employee monitoring solution that includes data collection capabilities. The purpose of collecting data is to gain insights into employee behaviour and to assess their productivity.
The software collects a wide range of data, including:
Keystrokes typed
Websites visited
Files opened
Emails sent and received
Chat messages
Other digital activities
The data is then stored on a centralised server or cloud-based platform, and employers can log in and review the data at any time, providing the information to make informed decisions and to measure productivity.
Keystroke logging
Our employee monitoring software includes keystroke logging capabilities, which is a powerful tool for employers who are interested in improving employee productivity.
Keystroke logging records every keystroke typed by employees on their computers, including passwords, chat messages, emails, and documents. This needs to be managed effectively with a trusted IT company to ensure that this information does not end up on the dark web.
This data provides valuable insights into how employees are using their computers and the internet during working hours. Employers can use this information to identify areas where employees may be wasting time or engaging in activities that violate company policies.
By leveraging this feature, employers can feel confident that their employee monitoring needs are being met in a comprehensive and effective manner.
Monitoring websites visited
In today's digital workplace, employees often spend a significant amount of time browsing the internet for personal and professional reasons. Our employee monitoring software offers a solution for companies to monitor and track the websites visited by their employees in the digital workplace.
The information obtained from this monitoring can be used to increase productivity, ensure compliance with company policies, and assess employee engagement. With real-time tracking and the option to block access to specific websites or applications, our software gives employers a comprehensive tool to promote efficiency and safeguard their business.
This feature can also help identify areas where additional training or coaching may be necessary for employees.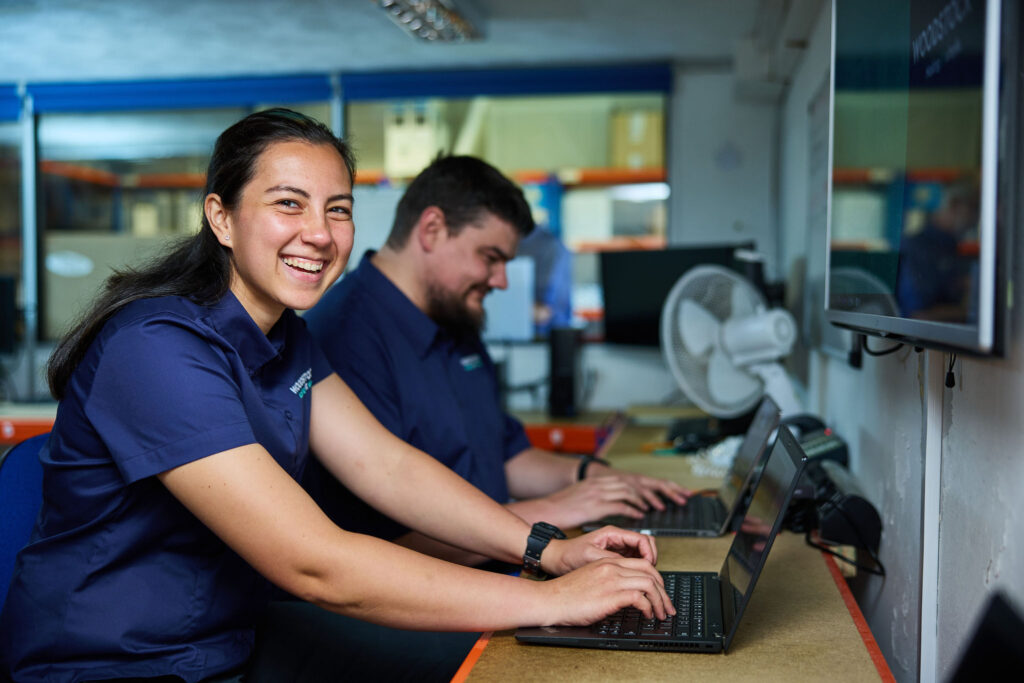 Remote work monitoring
With the increased expectation of remote work, it's essential that employers have the tools to monitor employees in the office or remotely. Our employee monitoring software provides the perfect solution for this. It offers a comprehensive suite of features that allow employers to track productivity, even when their employees are working from home.
The information provided can be used to determine if remote workers are staying on task and following company policies. Alongside this, the software can track employee hours and productivity, providing valuable insight into how effectively remote employees are working.
Employers can also use the software to monitor the use of company-issued equipment and ensure that it is not being misused. This helps to protect the company's assets and ensures that remote staff are not engaging in activities that could harm the company's reputation or financial interests.
Data protection and GDPR
We take data privacy laws very seriously and have implemented various features to ensure compliance with the General Data Protection Regulation (GDPR). The GDPR sets out strict requirements for the processing of personal data, and our software has been designed to meet these requirements.
We have put in place appropriate technical and organisational measures to ensure the security of personal data, including regular backups and encryption of personal data in transit and at rest. We will work with you and your organisation to ensure your system is secure and encrypted, as well as regular checks to guarantee there will be no data breaches.
Our software provides users with transparency and control over their data. This includes the ability to access and edit their personal data, as well as request its deletion if they choose to do so. We have also implemented robust consent management processes, which allow users to understand how their data is being used and to easily withdraw their consent if they choose to do so.
Furthermore, we have appointed a Data Protection Officer (DPO) to ensure that we remain compliant with the GDPR and to provide advice and guidance to our customers on data protection matters. Our software is designed to give users peace of mind and confidence that their data is being processed in accordance with the law.
Importance of transparency and respect for privacy rights
While the employee monitoring tool is effective for increasing productivity and protecting sensitive information, it is crucial to use it responsibly and with respect for employees' privacy.
Employers should be transparent about their monitoring practices, obtain employee consent, and use the collected data only for lawful purposes. With responsible use, the software can enhance productivity and secure sensitive information.
Employers should also ensure that the data collected by the software is used only for lawful purposes and is protected from unauthorised access. We are able to support and advise at every step of this process.
Our other business services
At Woodstock IT, we understand that employee monitoring is just one aspect of a comprehensive approach to managing technology and cyber security in the workplace. In addition to our employee monitoring services, we offer a range of other services that can support your business in other areas.
These include managed IT services, which provide ongoing technical support and help with everything from software upgrades to network design.
Our consultancy services are another key offering, providing expert advice on a wide range of topics, from cyber security and penetration testing to cloud migrations and infrastructure upgrades.
We also offer a range of connectivity services, including VoIP telephony, business broadband, and Wi-Fi solutions, to help ensure that your employees stay connected and productive, no matter where they are working from.
Contact us today
If you have any questions or would like to learn more about our solutions, please don't hesitate to reach out to us. Please send an email to [email protected], or call us at 01403 290321. Our team is always available to help and we look forward to hearing from you.