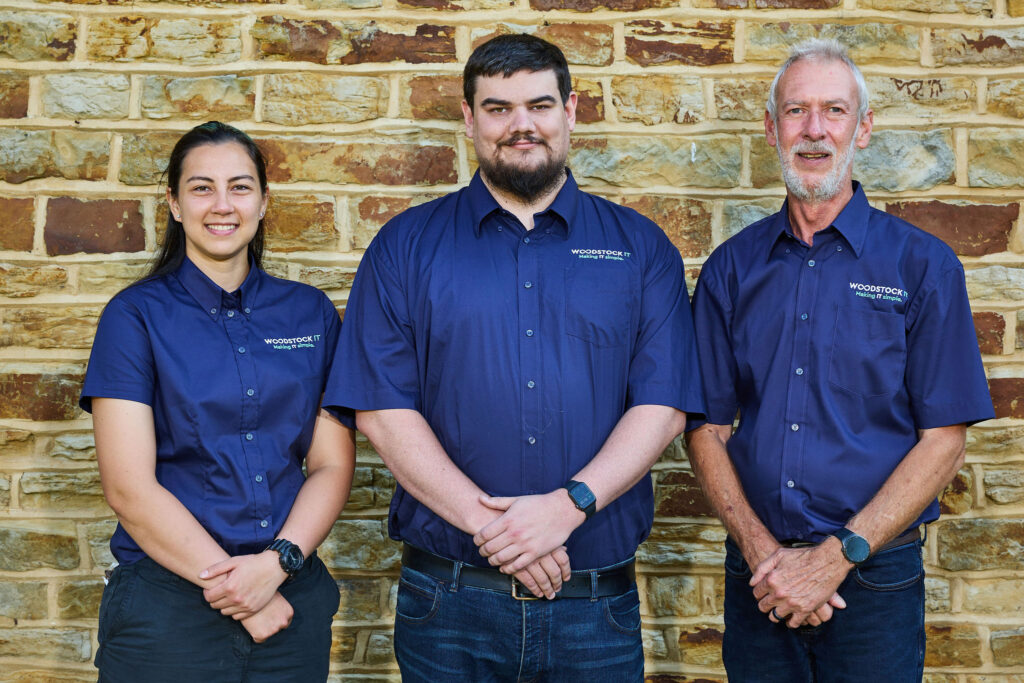 Apple products – computers, laptops and tablets – are known to be some of the sleekest, most popular and efficient pieces of technology on the market, and wherever you go you'll probably see at least one person with using an Apple product.
Whilst Apple products are incredibly popular, they're also very expensive to purchase as a brand new product, with a MacBook Pro costing thousands. A hefty price tag can be difficult to afford for many people and businesses, or to justify with other outgoings.
Affordable refurbished Apple computers
However, there is a simple solution – buy Apple refurbished products for a fraction of the cost and get access to world class computing technology. Lower, better costs allow you to save money on the same products and get more for less.
At Woodstock IT we repair and refurbish Apple products and have a range available for you to purchase at very reasonable prices. Internally, they are like new and will offer you excellent performance for working, streaming, browsing and more.
Call us on 01403 290 321 or 01293 912 321 to discuss the specific model or requirements you have in mind and we'll be happy to help.
Our Apple refurbished services
Our professional services include:
In-house refurbishment, fully tested
Complete data wipe and data transfer options
An included one year warranty
Product training and ongoing support
Our team refurbish and resell Apple MacBooks, iMacs and other Apple products so they're as good as new, meaning you don't need to pay a huge premium to get an Apple product brand new, which will quickly lose its worth, as well as that 'new feeling'.
For up to half off the price, you can have the very latest technology and performance, and we also offer our customers a warranty of one year so you can buy in total confidence that your refurbished MacBook Air, Pro or iPad will work efficiently.
We refurbish technolog
High quality refurbished Mac and Apple products
We sell a wide range of refurbished Apple products that are all ready to use, and our team are always getting in new stock. Typically our refurbished products include:
iPads
iMacs
Mac Pros
MacBooks
MacBook Pros
MacBook Airs
Mac Minis
There are lots of specific models on the market, and we're more than happy to go through the different items with you to identify which one will best suit your needs, whether for business or leisure use. We can also run through all of the specifications, such as the operating system, to familiarise yourself with your new device – especially if you're a new Apple user.
Our commitment to customer satisfaction
We'll help you with the setup process and transfer all your files from an old laptop or hard drive and set up anything else you could need in a format you like.
You'll get excellent one-to-one service and we're always available and on-hand should you have any problems. If you're not used to how Apple works, or not used to technology at all, we can help and show you everything you need to know. With a commitment to customer service, we'll never send you away confused about a product we've sold you.
Apple refurbished FAQ
Why buy refurbished Apple devices?
Incredible cost savings
You can save hundreds or even thousands of pounds on the same Apple computer, laptop or tablet when compared to buying new. This means you can get the same spec for less, or even a better spec for the money you would have spent on a brand new product.
Better for the environment
By choosing refurbished technology rather than buying brand new, you're helping to save the environment. Refurbished tech is a form of recycling and it stays out of landfills and does not contribute to environmental damage. Refurbished items are a far more sustainable way of helping the planet.
Warranty period
Most refurbished laptops and computers will have a reasonable warranty on them to ensure purchasers trust that they can have the device fixed or returned if it is faulty. These warranties are not always guaranteed when buying a new product, or they are likely to be an added cost on top of it – something to consider when you are deciding on your total budget.
Who would benefit from using refurbished Apple products?
Businesses and designers
Schools and educational facilities
Families
Lots of businesses feel they have to use Apple products to stay on top of their industry and appeal to clients. Schools often want them as this is what the children frequently will be using as they get older and designers need certain apps and a certain level of performance to work effectively.
For many, an Apple product is a necessity, but the costs simply aren't feasible. It's much better for both businesses, individuals and schools to buy refurbished Apple tech outright, than it is to put them on finance, thereby putting you or your organisation into debt.
Is buying refurbished better than leasing an Apple product?
Many people go for the option of leasing the likes of MacBooks and iMacs. It's thought that this is the case because lots of students and young professionals are told they need them for their university course or for their new job, especially in creative industries.
Cash-strapped start-ups also feel the pressure to have the latest technology, and then there are schoolchildren who want to have the same technology as their peers, causing parents to put themselves in difficult financial situations so their children don't feel left behind.
In the long run with leasing, you'll be paying far more for that same product than buying it new. Buying refurbished tech means no one need ever know it isn't a brand new Apple product, but you'll be paying for the same system at a hugely discounted rate.
Old computers and technology trade ins
If you have any old or unused technology we welcome you to get in touch as it may be possible for us to arrange a trade in price. If a trade in is agreed, we offer money in exchange, or the machine can be used as a deposit towards another piece of refurbished technology you'd like to purchase from us.
Speak with our team
Don't hesitate to get in touch with us to benefit from refurbished Apple products available at a fraction of the price of buying brand new. We're more than happy to discuss our stock, your requirements and budget.
If we have the quantity, we will be able to supply multiple Apple computers and devices, for example if you're upgrading your offices or all of your family's computer technology.
Call us on 01403 290 321 or 01293 912 321 today.