Woodstock IT offers high quality and cost effective IT services to improve your experience of both business and home IT systems.
Whether you're looking to update, fix or completely refresh your set-up, we can help.
Our extensive knowledge of IT solutions and our reliable and honest approach means we're the trusted experts for many businesses and homes across Sussex and Surrey. We operate in all RH postcodes in the Sussex and Surrey areas including Horsham, Crawley, Worthing, Gatwick, Pulborough, Henfield, Guildford and Dorking.
From PC and laptop repairs to managing your networks and servers, we look forward to sharing our expertise in an accessible, understandable manner. Proud to work with ESET Computer Protection, Microsoft, Dropbox and West Sussex County Council. Our professional and plain speaking team can help you manage your IT with a range of solutions.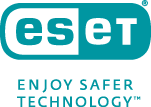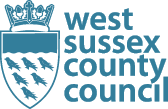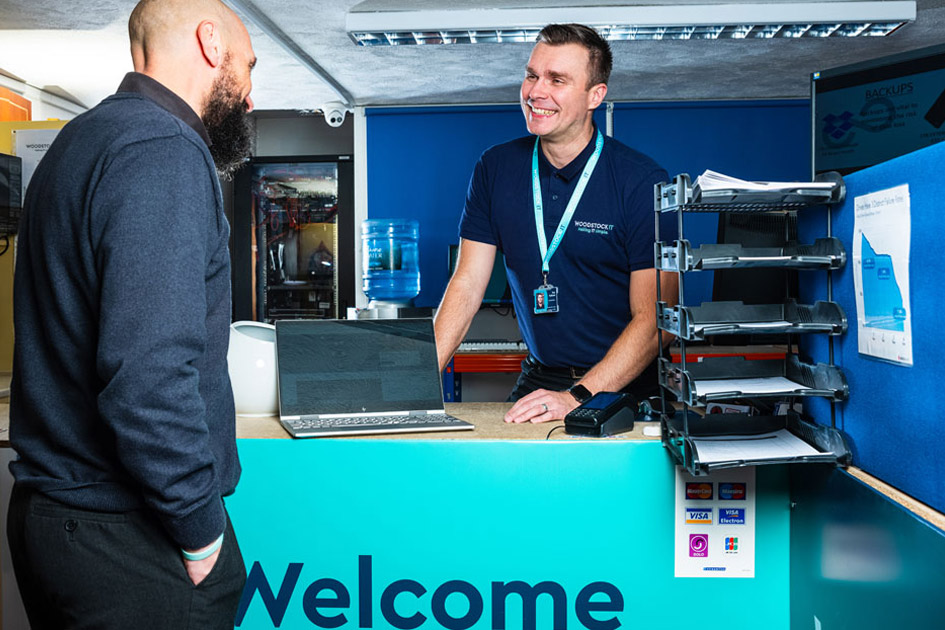 IT Services
We're proud to offer a range of high quality IT Services that will add value to your business or homelife, and give you more time to focus on what's important to you.
Our core services include:

Managed IT Services
Our reliable and proactive managed IT services give you peace of mind that your business's network is secure and running optimally. You don't need to worry about hackers, down time and out of date software with our capable and willing team.
We'll proactively monitor your IT infrastructure, diagnose any issues and maintain and improve your IT performance, ensuring your system is running optimally at all times.

Support Contracts
IT is extremely important to most businesses these days, so when there's an issue it can be detrimental to your profits. Having an expert IT support service will minimise any downtime and offer you priority call outs, should anything go wrong.
Our support client benefit from a range of helpful services including:
Priority callouts
Proactive support
Remote fixing
Remote monitoring
Telephone support
Periodic onsite inspections
Discounted products and upgrades
Personal account manager

Cloud-based Solutions
Utilising cloud computing will ensure you stay fully connected to your business no matter where you are. With access to all files and online backups, you can work from anywhere with an internet connection easily and effectively.
Extremely cost effective and easily scalable, you can add and remove functionality depending on the size of your business without worrying about a huge bill at the end of the process.

Antivirus Software
Having up-to-date and reliable antivirus software is extremely important for all businesses and home computer users. With online attacks becoming more frequent, our advanced antivirus software works in the background and uses artificial intelligence to detect and disable any threats.

IT Health Checks
Not sure your computer system is running optimally? Or want advice about your business setup? With our IT health checks, we will assess your network and ensure your systems are working to the best of their ability, making sure you and your staff can work productively.
In particularly we focus on:
Network speed
Internet connectivity
File sharing

Backup and Data Recovery
Ensure you have a 'plan b' in place with reliable and effective backup and data recovery. Should the worst happen and you lose crucial files and data, our effective online backup will protect your files and keep your business up and running smoothly.

Computer and Laptop Repair
Extend the life of your tech with our efficient and reliable computer and laptop repair services. Using advanced methods to diagnose and repair your tech, our trained team of professionals will have you up and running again in no time, with minimal disruption to your business.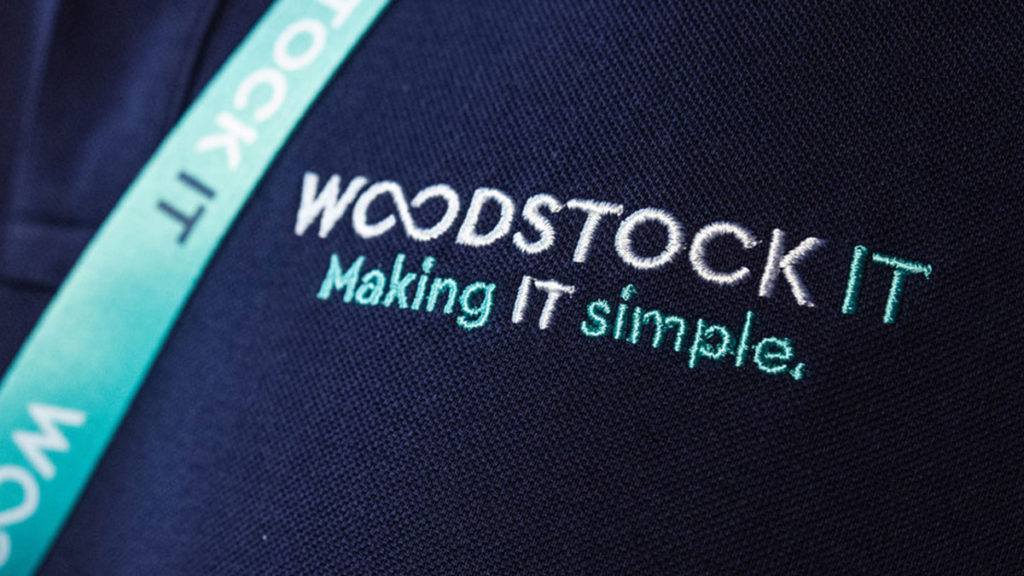 Why choose us?
Data processing and online usage is at unprecedented levels and the demands and reliance on IT infrastructure is greater than ever before.
Most smart businesses recognise that a rock-solid IT set up is crucial to bottom-line profit so ensuring your systems are working optimally at all times is essential. With a team of highly trained professionals on your side, you can rest assured that your IT is being looked after.
When choosing Woodstock IT to look after your online infrastructure, you're ensuring:

Business continuity
How long could your business survive on "pause"?
From the mild irritation of a single computer freezing to an entire network on pause – we only seem to notice our IT when things go wrong which is why our healthy obsession with business continuity could be music to your ears.

Ongoing support
Let's loop you into proactive support
At Woodstock IT, we've become adept at fixing the problem BEFORE it's a problem – that's all about setting things up correctly in the first place. Some issues, however, arise after the fact and need to be dealt with swiftly.

Continuous innovation
Keeping ahead of the curve
Plato once said, "necessity is the mother of invention". As demands grow for speed and capacity you need an IT support team who will understand, react and deliver what you need, when you need it.
Open communication
We're listening
At Woodstock IT, we understand the need for transparent communication. Our team is trained to tell it how it is, why it is and then provide understandable solutions to keep your IT systems up and running.

Rock-solid processes
We have a system for that
Over the years we've established working practices based on efficiency, speed and consistency. Having said that our business is built on people, not tech, so we never promote systems over personal service.

Infinite possibilities
Let's innovate together
It's widely acknowledged that we are living in an "always-on" world. We expect our tech to "just work" all the time, every time. A well run IT system should always pay for itself and if managed correctly will leverage financial benefits to a business – let's see how we can make a difference.
Get in touch
If you'd like to find out more about our services and how our friendly and professional team can help you with your IT needs, get in touch with us today.
We work with businesses of all sizes and are happy to assess your needs and provide you with a bespoke solution that aids the growth of your business and allows you to focus on what really matters.