Woodstock IT Services
Since 2011, we've been making IT simple for a broad range of businesses, organisations and residential clients across Sussex and Surrey and we'd love to help you.
We offer a range of IT services including Managed IT, Cloud Solutions, Support Contracts and IT setup for start-ups and small businesses.
Our experienced team of fully trained engineers are qualified and carry out repairs on all types of IT including printers, macs and refurbished IT. For instant hardware, repair call our hotline on 01403 290321 and visit our workshop in Horsham.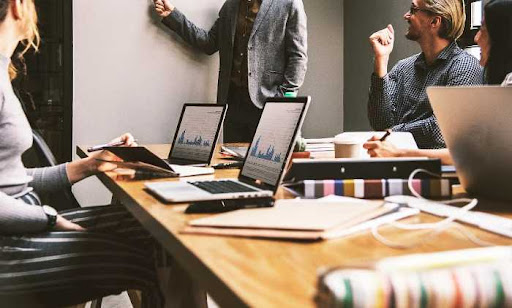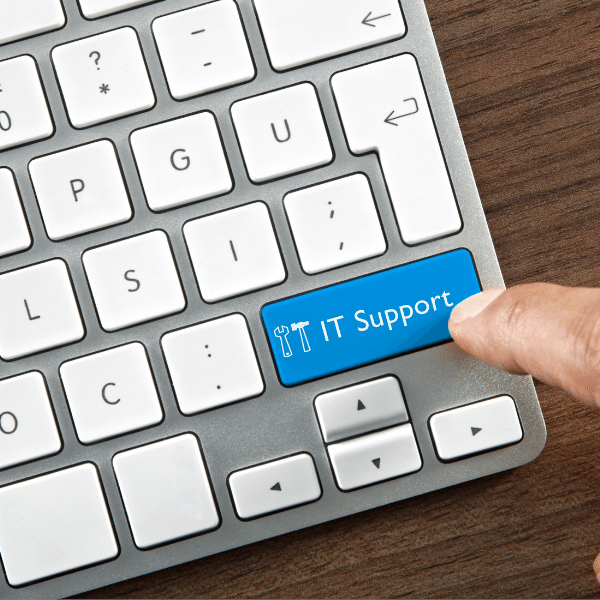 IT Support
From the crunching frustration of a slow running network through to the potential catastrophe of a cyber attack, we've got your back. Business IT services include fully managed IT support contracts and managed IT services including antivirus, backup and data recovery, encryption, email services and remote support.
Our team of IT professionals are on hand to build and maintain a network you can trust with rock solid tech, rocket fuelled connectivity and fort knox security.
When it comes to IT Support one size definitely doesn't fit all, but to help us to help you please choose the option that most closely matches your current situation. From here we'll create a dedicated IT plan:
Small
1-50 users
You are a start up / scale up business eager to get things right from the start…
IT Planning
Software/hardware scoping
System set up
Proactive Monitoring
Medium
50-100 users
The needs of your business are growing and you need a dedicated IT outsource team…
IT support when you need it
Proactive Monitoring
Fast response
Dedicated account manager
Enterprise
100+ users
Full service IT Support to maintain business critical systems…
Backed by a full SLA
Dedicated team resources
Scheduled support time
Guaranteed uptime
Why choose Woodstock IT?

IT Support

Fast Service

Trusted Experts
Data processing and online usage is at unprecedented levels and the demands and reliance on IT infrastructure is greater than ever before.
Most smart businesses recognise that a rock-solid IT set up is crucial to bottom-line profit so ensuring your systems are working optimally at all times is essential. With a team of highly trained professionals on your side, you can rest assured that your IT is being looked after.
When choosing Woodstock IT to look after your online infrastructure, you're ensuring:

Business continuity
How long could your business survive on "pause"?
From the mild irritation of a single computer freezing to an entire network on pause – we only seem to notice our IT when things go wrong which is why our healthy obsession with business continuity could be music to your ears…

Ongoing support
Let's loop you into proactive support
At Woodstock IT, we've become adept at fixing the problem BEFORE it's a problem – that's all about setting things up correctly in the first place. Some issues, however, arise after the fact and need to be dealt with swiftly…

Continuous innovation
Keeping ahead of the curve
Plato once said, "necessity is the mother of invention". As demands grow for speed and capacity you need an IT support team who will understand, react and deliver what you need, when you need it…
Open communication
We're listening
At Woodstock IT, we understand the need for transparent communication. Our team is trained to tell it how it is, why it is and then provide understandable solutions to keep your IT systems up and running…

Rock-solid processes
We have a system for that
Over the years we've established working practices based on efficiency, speed and consistency. Having said that our business is built on people, not tech, so we never promote systems over personal service…

Infinite possibilities
Let's innovate together
It's widely acknowledged that we are living in an "always-on" world. We expect our tech to "just work" all the time, every time. A well run IT system should always pay for itself and if managed correctly leverage financial benefits to a business – let's see how we can make a difference…
Get in touch
If you'd like to find out more about our services and how our friendly and professional team can help you with your IT needs, get in touch with us today.
We work with businesses of all sizes and are happy to assess your needs and provide you with a bespoke solution that aids the growth of your business and allows you to focus on what really matters.