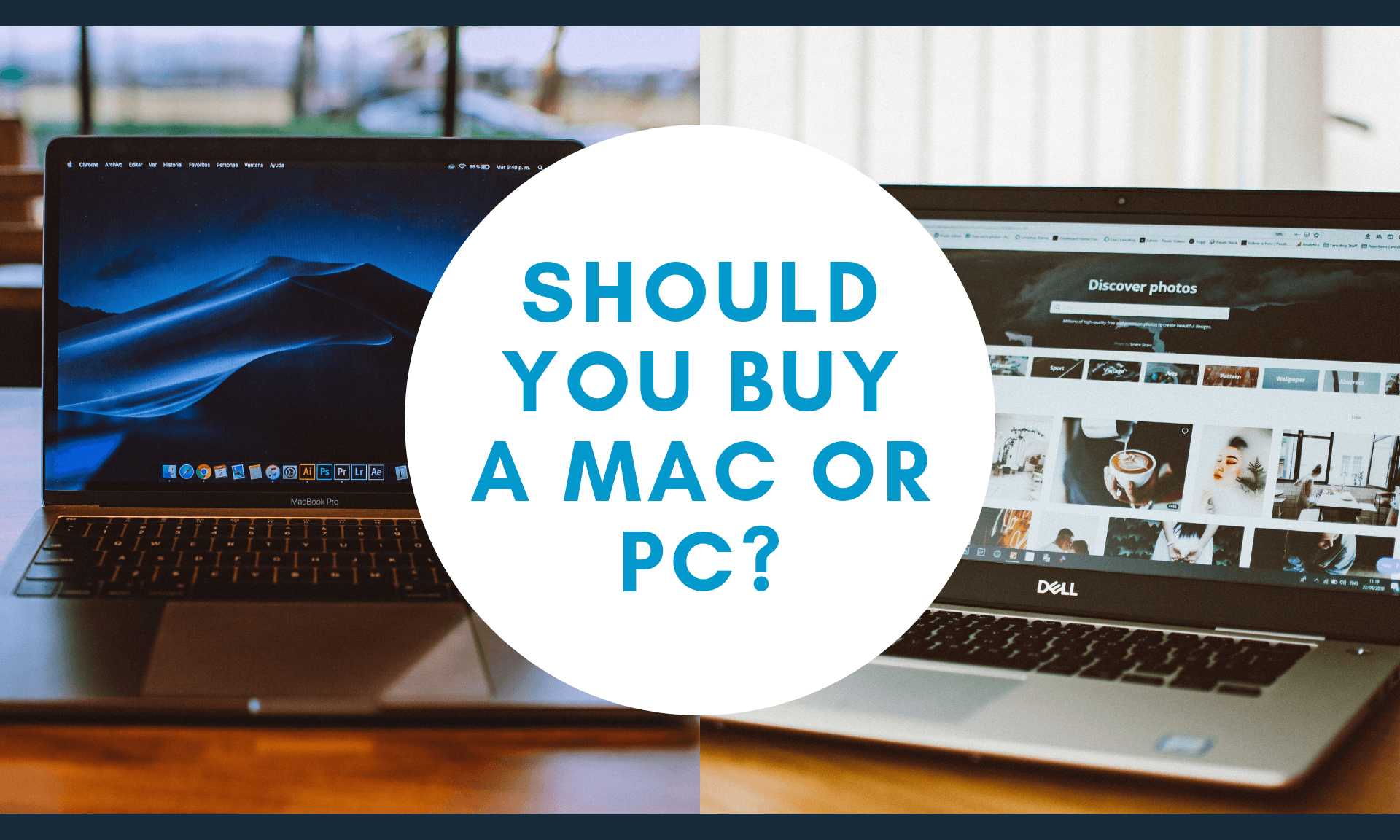 When choosing your next computer, it can be a difficult decision to make with so many different options out there. One of the age old questions that we hear is, 'What is better, Mac or PC?' The answer to this question ultimately depends on how you will use your IT and your budget.
Below, we have put together some of the main things to consider when trying to decide between a Mac and a PC to help you pick. For further help and ongoing support, call our team on 01403 290 321, or email [email protected].
Security features
With online security attacks on the rise and people becoming more conscious of how to protect themselves online, security is one of the most important things to consider when purchasing a new computer.
Mac's are well known for being far more secure and less prone to online attacks versus Windows. However, in recent years, Windows has been working hard to improve safety and protect from online attacks. Therefore, you will be safe with either option if you take the right precautions, but overall Mac has the best record.
Whatever you choose, ensure your computer is fully protected and invest in a good antivirus software.
The price factor
There is quite a difference in price between PC's and Macs when looking at their standard models and this can make a huge impact on your buying decision.
When it comes to price, it's well known that Mac is a more expensive option than PC, with Mac's marketed as premium devices. This is due to Apple using higher quality parts and the computer itself having a better performance for a longer period of time.
PC's offer a far more affordable option, which make them great for users who just want to use the basic functions of a computer, such as for the internet and word processing.
Overall, it depends on your budget and what you can pay upfront; Mac's are more expensive but are likely to last longer and offer better value over time, whereas PC's will be more affordable upfront, but you may have to replace it or upgrade it in 3 or more years.
Aesthetics
If the way your computer looks is important to you, then you may be more inclined to choose a Mac, with their clean, minimal design that focuses on quality.
However recently, a lot of laptop companies such as Dell have been working hard to create a more aesthetically pleasing laptop for those who are interested in good looking tech. There are also more options and more brands that work with Windows, so you're sure to find a design and style that suits your tastes, whether you want a black, white, or colourful PC or laptop.
Use
Mac is a very popular choice with designers and creative types, due to its ability to handle high performance software, such as editing software for photos and video content.
PC's are far more popular with businesses, due to their price and compatibility with business software, as well as the fact that the vast majority of staff employed will already be very familiar with the systems, requiring little or no training..
Although historically both Mac and PC's have been split into two separate categories, both are constantly updating to make them for more universal to use. If you are already used to one over the other and don't want to invest the time it takes to familiarise yourself with a system, it may not be worth switching.
IT services for your business
Whether you have chosen a Mac or a PC for your day to day needs, we can help keep your files and computer safe and up-to-date.
Get in touch with our team on 01403 290321 to find out more about our IT services, including support, backup and repairs.