Laptops offer you all the same working and connecting potential as a desktop, but with a laptop you're free to pack up and move when you need to and carry on sending emails and updating your social status wherever you want. However, when you have a lightweight compact computer, it will require smaller, more complicated components and may be more susceptible to damage.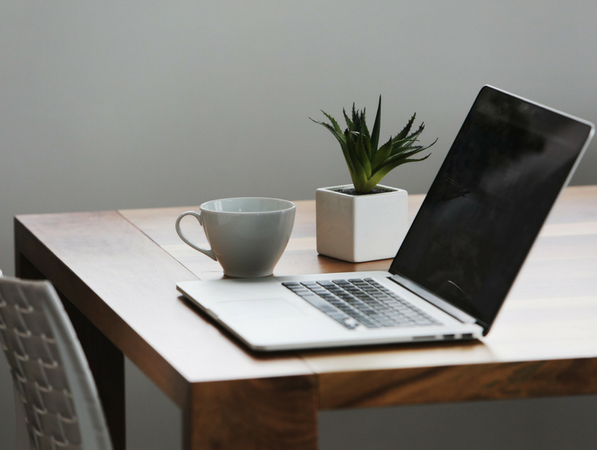 At Woodstock, our team of professionals are qualified technicians with the experience to fix whatever issue your laptop may encounter, whether it's affecting the software or hardware. Our laptop repair services include:
Laptop screen repairs
A broken or cracked screen doesn't mean the end of the road for your laptop. Fixing a screen is a relatively simple process. We just need to make sure that the fault is actually with your screen as it may be your graphics card or a motherboard issue, and then we can repair or replace it for you.
Faulty hard drives
A faulty hard drive is one of the most worrying and frustrating laptop problems you can experience; it's the worry that all your hard work could be lost just like that. That's why it's always a good idea to back up regularly, whether it's online or to an external hard drive.
If you do develop an issue with your hard drive, don't worry, we can run a data recovery and try to get those precious files back for you. It's a good idea to speak to us quickly and not do anything which could cause your files to be deleted permanently.
Broken laptop keyboard
Stuck or unresponsive keys on a laptop keyboard can be more of an issue than on a desktop, since you can't just buy a new keyboard and plug it in. Whether it's a case of just giving it a good clean or actually replacing it, we'll get you back to typing quickly.
Water damage issues
Whatever the liquid – water, coffee, wine – time is of the essence and the important thing is to turn your laptop off as quickly as possible. Force it with the power key rather than performing a proper shut down. Then open your laptop up as much as possible to let it dry out: leave it open, remove the battery and open the disk drive. Then give us a call at Woodstock on 01403 290 321.
Virus infections
We advise everyone to have an up to date antivirus software installed and running on their laptops and computers at all times, but of course there are still occasions when something breaks through your defences.
When this is the case, a virus scan might be able to identify the virus and isolate it into your quarantine, but it may also be necessary to get your laptop looked at and have us remove the virus for you.
Broken batteries
If your laptop works fine when plugged in but only stays on for a short time, or not at all once you unplug it, your lithium battery may be damaged or broken. A new battery will set you back a bit, but be sure to bring it in first and we'll see if we can get you charged up again first.
Contact us today
If your laptop has performance issues and needs professional IT support, you can call our friendly team on 01403 290 321. We will be able to quote you on our services and solve the problem as quickly as possible, all with a dedication to our customer service.