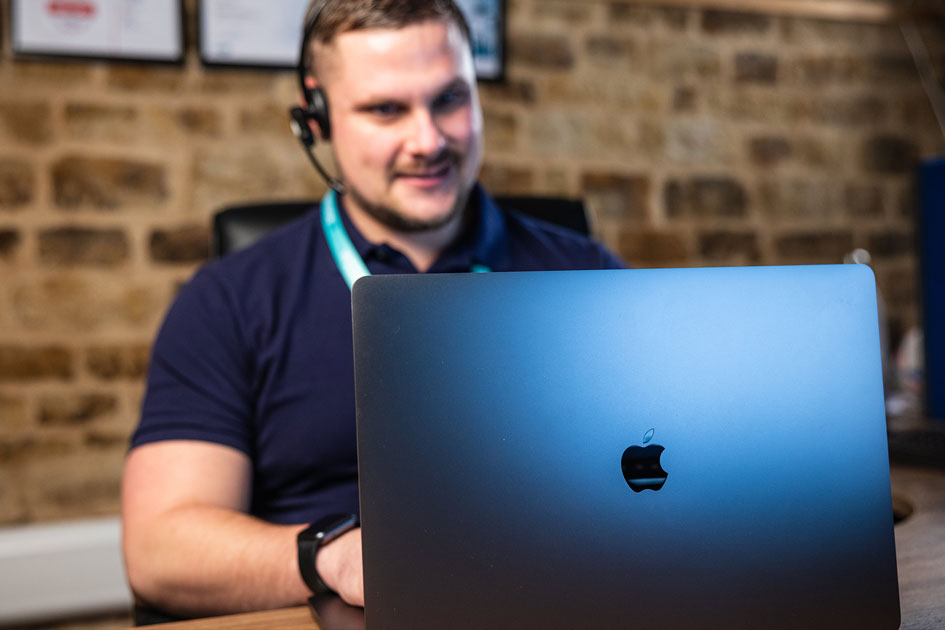 Between 2005 and 2018 Apple had reached an income of nearly $60billion. Apple products are known to be some of the sleekest, most popular and efficient pieces of technology on the market, and wherever you go you'll probably see at least one person with an iPhone in their hand.
There are now 100million Macs being used in the world. While Apple products may be the most popular, they're also very expensive and a new MacBook Pro will currently set you back with a massive price tag of £2,799 in the UK without AppleCare, Apple's insurance package. This can be extremely difficult to afford for the average person, or to justify with other outgoings.
What if we told you there was a way you could get the latest Apple technology, all for a lower, better cost? The secret to making Apple iMacs Macbooks and iPads more affordable is choosing refurbished models that internally, are like new.
What refurbished Apple products can I buy?
We sell a range of refurbished Apple products, including:
iPad
iMac
Mac Pro
MacBook
MacBook Pro
MacBook Air
Mac Mini
Mac Pro
There are lots of products on the market, and we're more than happy to go through the different items with you to identify the one which will best suit your needs.
Our Apple refurbished services
At Woodstock IT, we refurbish and resell Apple MacBooks, iMacs and other Apple products so they're as good as new. Just like a shiny new car, you'll be paying a huge premium to get an Apple product brand new, and it will quickly lose its worth, as well as that 'new feeling'.
So why waste your money? For up to half off the price, you can have the very latest technology and performance, and at Woodstock IT we provide a warranty of one year so you can have peace of mind that your new Apple product will work efficiently.
We refurbish technology in-house, ensuring its old data has been wiped and it is up to the standard of a new machine, ready to use.
Our commitment to customer satisfaction
Not only that, we'll help you with the setup process and transfer all your files from an old laptop or hard drive and set up anything else you could need in a format you like.
You'll get excellent one-to-one service and we're always available and on-hand should you have any problems. If you're not used to how Apple works, or not used to technology at all, we can help and show you everything you need to know. With Woodstock IT, great customer service comes first and we'll never send you away confused about a product we've sold you.
Can I not just lease an Apple product?
Many people go for the option of leasing the likes of MacBooks and iMacs. It's thought that this is the case because lots of students and young professionals are told they need them for their university course or for their new job, especially in creative industries.
Cash-strapped start-ups also feel the pressure to have the latest technology. And then there are schoolchildren who want to have the same technology as their peers, causing parents to put themselves in difficult financial situations so their children don't feel left behind.
Leasing is a terrible way of paying for something you can't afford, and in the long run you'll be paying far more for that product than buying it new. Buying refurbished tech means no one need ever know it isn't a brand new Apple product, but you'll be paying for the same system at a hugely discounted rate.
Why buy refurbished tech?
You can save hundreds or even thousands of pounds. Globally, e-waste is worth at least £48 billion, the annual equivalent of Kenya's GDP, which is why it's so important that users realise how important it is to refurbish old technology.
You're saving the environment. Last year, according to the United Nations, electronic and electrical waste reached 50 million tonnes, more than the weight of all commercial airliners ever made. This figure is expected to double by the middle of the century. Refurbished tech stays out of landfills and does not contribute to environmental damage. Refurbished items are a far more sustainable way of helping the planet.
Most refurbished laptops and computers have a long warranty on them to ensure purchasers trust that they can have the phone fixed or returned if it is faulty. These warranties are not always guaranteed when buying a new phone, or they are likely to be an added cost on top of it.
Who should use refurbished Apple products?
Lots of businesses feel they have to use Apple products to stay on top of their industry and appeal to clients. Schools often want them as this is what the children frequently will be using as they get older.
Designers need certain apps. For many, an Apple product is a necessity, but the costs simply aren't feasible. It's much better for both businesses, individuals and schools to buy refurbished Apple tech outright, than it is to put them on finance, thereby putting you or your organisation into debt.
If you have specific needs, or need a certain number of Apple products, we'll be happy to look into this for you. Just give us a call on 01403 290 321 (Horsham) or 01293 912 321 (Crawley).
Have old tech to trade in?
We welcome anyone with old and unused technology to get in touch and we can let you know how much you could trade it in for. We offer money in exchange, or the machine can be used as a deposit towards another piece of refurbished technology you'd wish to purchase from us.