If you are based in Henfield, West Sussex and looking for expert IT services, then Woodstock IT can support you and your technology in your time of need. We offer a range of residential and commercial IT solutions, from anti-virus protection to server maintenance. Based in Crawley and Horsham, Henfield is one of our core locations and we're able to complete site visits or work remotely based on your needs.
Expert team ready to help
As a skilled team, we understand that computers, laptops and the internet are part of your everyday life in many different ways. We take advantage of what it can do, and rely on it when we need to get things done. However, not everyone knows how to fix things when it all goes wrong. That's where we come in. As avid lovers of IT ourselves, we know the stress it can cause when your IT is not running smoothly.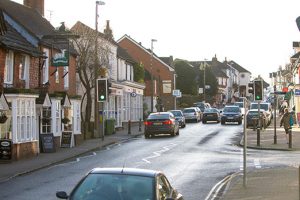 From corporate and small businesses to home and personal needs, we are willing and ready to help you out – whether you want ad hoc IT support or need to be fully supported. This way you can sit back, relax, and be more focused on what is important to you! Call today to speak to one of our team if you're in Henfield or surrounding areas to see how we can help.
Look at these testimonials from customers in Henfield:
We have been happily working with Woodstock IT for a number of years now. They have been able to provide us with an excellent level of support and service for any IT issues that may arise. As our business and IT requirements have grown, we have continued to receive an excellent level of support. Woodstock IT has become an integral part of our business and we would expect to work with them for many years to come.
– Financial Services Client in Henfield
Always on time and efficient, sorting any IT problems we may have, great advice when we were first setting up our system in our new offices. Ultimately Woodstock IT do what it says on the tin
– Utilities Company, Henfield