If your business is based in Dorking – friendly, fast and reliable IT support is only a phone call away.
Have you got slow broadband? Do cloud solutions confuse you completely? Does your computer or laptop need repairing? You should have a chat with us. We'll sort you out with super fast broadband and make sure that all of your important documents are safe with onsite and cloud-based back up solutions. The best part is that we won't baffle you with jargon – all you need to know is that the solution works.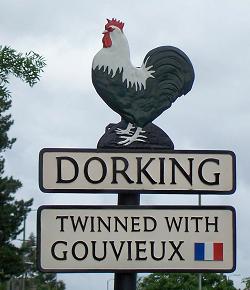 Why choose us?
Our aim is to help businesses run efficiently and productively. To do this, we offer a range of proactive IT support services. We want you to rely on us and trust us with your most precious pieces of technology. To make you feel more at ease we operate on a "No Fix, No Fee" policy.
See this testimonial from one of our extremely pleased customers:
We originally contacted Woodstock when moving our offices from London to Dorking. We have found that they offer a first class service, liaising at all times with our phone providers when setting up our new systems. All aspects are dealt with promptly and very professionally. I would thoroughly recommend this company to anyone looking for excellent IT support.
– Construction Company in Dorking
We want to take one less thing off your to do list and help you save time and money. Technology can be a challenge but it is a challenge that we love and we won't stop until we can provide you with a full IT solution.